About
ASIA'S LEADING ENTERTAINMENT COMPANY
Emmy Award -nominated, multiple award-winning original productions
Winner of Best Reality TV Award, Asian TV Awards
Winner Best Original Format, Asian Format Awards
Our shows are broadcast in 50+ countries around the world
Leaders in original formats across Asia
Thought leaders in branded content marketing
ABOUT IMAGINE TV
Experience and capabilities
Since 2007, it has perfected the art of making awesome reality TV and the skill of telling stories with ordinary people. The team has worked in numerous countries and languages across Asia, having shot multiple seasons and localized, country versions of our formats, for example seven seasons to date of The Apartment, which is the longest-running design competition in Asia.
When you partner with Imagine TV, you can be sure you are in safe and highly experienced hands. Its multiple-award-winning executive team offers end-to-end skills across creative, pre-production, production and post-production domains, and brings a proven track record of making famous reality shows across the world, including Idol, Pop Stars, Fear Factor, Got Talent, Masterchef, Dog Eat Dog and The Apprentice, while simultaneously integrating diverse brands with diverse marketing goals.
---
Leadership Team
Riaz Mehta
CEO and Founder
● Award winning producer, serial entrepreneur
● Creator of The Apartment, The Challenger, Fit for Fashion
● Asian TV Award Winner, International Emmy Award Nominee
● Decades of industry experience
Dato' Muhd. Shahnaz Azmi
Managing Director, Malaysia
● Serial entrepreneur, Producer
● Instrumental in the production of The Challenger, The Biggest Loser Asia
● Responsible for Imagine TV business in Malaysia
Our Award Winning Producers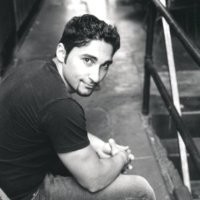 Sammy Gollestani
Executive Prdoucer
● Emmy Award nominated Producer
● Mark Burnett Productions, CBS, Dreamworks
● Head of Entertainment Production, Fox Network Group
● The Challenger, The Biggest Loser Asia, The Apartment, Eco-Challenge
Karen Katz
Executive Producer
● 12 Times Emmy Award Winner
● HBO, TLC, Lifetime, BBC
● Fit For Fashion, The Apartment
Our Approach to Branded Content

Captivating stories, amplified through digital and traditional media

Create incredible content that people choose to consume, and use that as the platform to tell a brand's and products story. Then move that emotionally involved viewer with a clear call to action to drive tactical sales. Traditional media placements are becoming less effective – consumers are more savvy and even more cynical – 70% of consumers prefer getting to know a company via content marketing rather than via ads.
---
Customer Testimonials
"One thing that we like very much about the show is that over the course of the series we can not just talk about one product but talk about full range of our products. Imagine TV does have a good eye on how to integrate the product in a right way. Reality TV shows, like The Apartment, are different from traditional advertising, and they are different in a good way, especially in creating social media content. When we look at the brand matrices, our brand is looked more favourably on in comparison to competition brands among people who have seen the show."

– Jeremy Rowe, Managing Director, AkzoNobel Decorative Paints South East & South Asia, Middle East
"The exposure generated out of our participation in The Apartment benefited Sime Darby Property in several ways. Firstly, our overall brand profile improved and we were able to climb into the top 3 developers in The Edge annual property rankings. It also repositioned our profile as a mixed use developer attracting a younger, more urban target market. Finally, since the show featured our 3 Resident Project in Melawati, we were able to sell out the remaining 30% of unsold units, while harvesting a broader qualified database of prospective buyers for future projects."


– Henri Young, Head of Market Development, Sime Darby Property
"Working with the Imagine TV team on Fit For Fashion has been a seamless, positive and valuable experience for us. They are a great team of passionate and creative thinkers, who understand good TV and storytelling, and feel as passionate about our brand as we do. The attitudes and energy of everyone at Imagine TV is amazing, a strong, collaborative team, from ideas to execution – who enjoy pushing boundaries while keeping business objectives in sight. Always a pleasure to work with – we look forward to working with Imagine TV again on future projects."


– Meg Mistry, Creative Director, Zalora Southeast Asia
"Over several years as CEO of Fitness First Asia, our company enjoyed a great working relationship with Imagine TV as we collaborated across 6 reality TV shows from a basic episode feature in the first instance to 2 seasons each of Biggest Loser Asia and Fit for Fashion. The latter projects involved the bespoke integration of our brand proposition which required a deep and detailed collaboration across talent management, production, content generation, campaign management, partnerships management and social media engagement. The Imagine team was always available, open, willing and easy to work with throughout to deliver an excellent finished product on these highly ambitious and ground-breaking projects."


– Simon Flint, CEO, Fitness First Asia
"The Apartment was an extremely positive and successful experience for us at Baker Interiors TV. With our business growth strategy within Asia Pacific, the show positioned us perfectly to solidify our relationships with local dealers and talk to a design savvy audience."


– Tristan Miles Edward Butterfield, Chief Creatuve Officer, Baker Interiors TV
"We required support to make COURTS top of mind as Best Value for Design, Quality, Comfort, Customer Choice and Service. Imagine TV responded with a comprehensive, creative, multi-platform marketing plan including online & offline, social, TV, in-store, eventing. We were very impressed. Their responsiveness and willingness to re-structure their proposal to suit our time frame and priorities enabled us to secure a win-win plan. To date, their solutions orientated approach, willingness to go the extra mile and accommodate COURTS priorities and processes have helped us all reach our business objectives. I would recommend The Imagine TV whole heartedly!"



– Stacey Halliwell, Director, Courts Singapore